Three or four years ago Santa brought me a pair of these
LL Bean knit slipper socks
. I freaking love them and have nearly worn them out.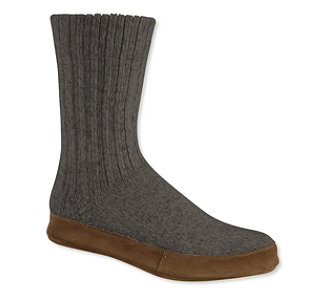 These days I am finding that I need something a little more transitional. I don't turn on the heat in the kitchen because it is electric so the floors are freezing, but I'm also constantly running down into the basement and outside - my slipper socks don't like the snow and rusty nails.
I'm sticking with LL Bean and purchasing a pair of these puppies. The name of the slipper style?
Wicked Good Moc Boots
. How appropriate. I'm getting the men's version because they look like bunnies with the little shearling tail.
Mens Wicked Good Moc Boot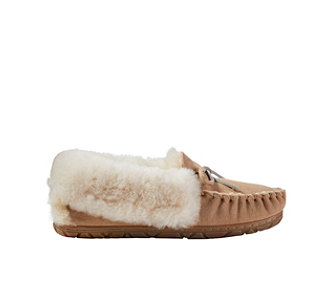 Womens Wicked Good Moccasin